Welcome to the Weather Archive Wiki
Hello! This Wiki is all about past weather of all kinds of locations in the United States! If you are new, read the page about how you can help. You can read it at this link: Manual of Editing
Many of our content is from weather.gov/NOAA, if it wasn't for them, this Wiki would be nothing. If you are a worker there that wants information about how there content is being used, read this link: Our Content
A big thank you to weather.gov/NOAA for supplying very accurate weather content! Click there logo below to go to their website.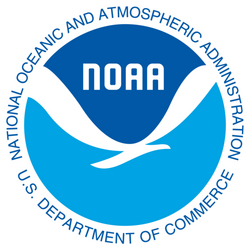 A
Akron, Ohio
Atlanta, Georgia
Austin, Texas
B
Baltimore, Maryland
Beech Grove, Indiana
Beeville, Texas
Benton, Arkansas
Bloomington, Indiana
C
Chicago, Illinois
Cleveland, Ohio
D
Dade City, Florida
Dallas, Texas
E
East End, Arkansas
Eutaw, Alabama
F
Flagstaff, Arizona
G
Gary, Indiana
H
Huron, South Dakota
I
Idaho Falls, Idaho
Indianapolis, Indiana
J
Joliet, Illinois
K
L
Lincoln, Nebraska
Little Rock, Arkansas
Louisville, Kentucky
M
Mayfield, Kentucky
Miami, Florida
Monroe, Louisiana
Montpelier, Vermont
Moore, Oklahoma
Mooresville, Indiana
N
Nashville, Tennessee
New Orleans, Louisiana
New York, New York
O
Oklahoma City, Oklahoma
Orlando, Florida
P
Phoenix, Arizona
Q
R
Roland, Arkansas
S
Salt Lake City, Utah
Sarasota, Florida
Seattle, Washington
Speedway, Indiana
T
Toledo, Ohio
Troy, Alabama
U
V
W
Waterloo, Iowa
Wichita, Kansas
X
Y
Yakima, Washington
Z

We also have a category for other stuff on the Wiki. You can view it here.
Write a weather headline, and post it at this page: Weather Headlines Vote
After that it will be chosen by an admin and placed in the Weather Headlines section.
Ad blocker interference detected!
Wikia is a free-to-use site that makes money from advertising. We have a modified experience for viewers using ad blockers

Wikia is not accessible if you've made further modifications. Remove the custom ad blocker rule(s) and the page will load as expected.